About Humber Meadows
At Humber Meadows, residents have access to daily nursing care, physiotherapy, occupational therapy, speech-language pathology, medication management, dialysis services, and more. Three nutritious meals are available daily, along with snacks and beverages throughout the day.
Humber Meadows also offers a variety of recreational, social, and spiritual activities, while regular outings ensure ongoing engagement with the local community.
The Home
Humber Meadows is a new, fully integrated Long Term Care Home with 320 licensed long stay beds. It features two interior courtyards, ensuring an abundance of natural light. The home's first floor has a great hall, beauty salon, private dining room for resident events, dedicated spiritual space, and a six-chair hemodialysis unit.
Five resident floors are divided into ten Resident Home Areas (RHA). Each RHA features 32 rooms, along with its own dining room, lounge, activity room, and private bariatric room. This design allows each RHA to operate independently, if necessary, to prevent the spread of infections. Private rooms have their own bathroom, while semi-private rooms will have a shared bathroom between two residents.
Inspired by the expansive and boundless natural meadows that surround our home, Humber Meadows is a place where you can thrive. Here, residents, families, and team members are encouraged to grow, connect, and experience the joy of living in a safe, home-like environment.
Photo Gallery
Private Room
Basic/Shared Accomodation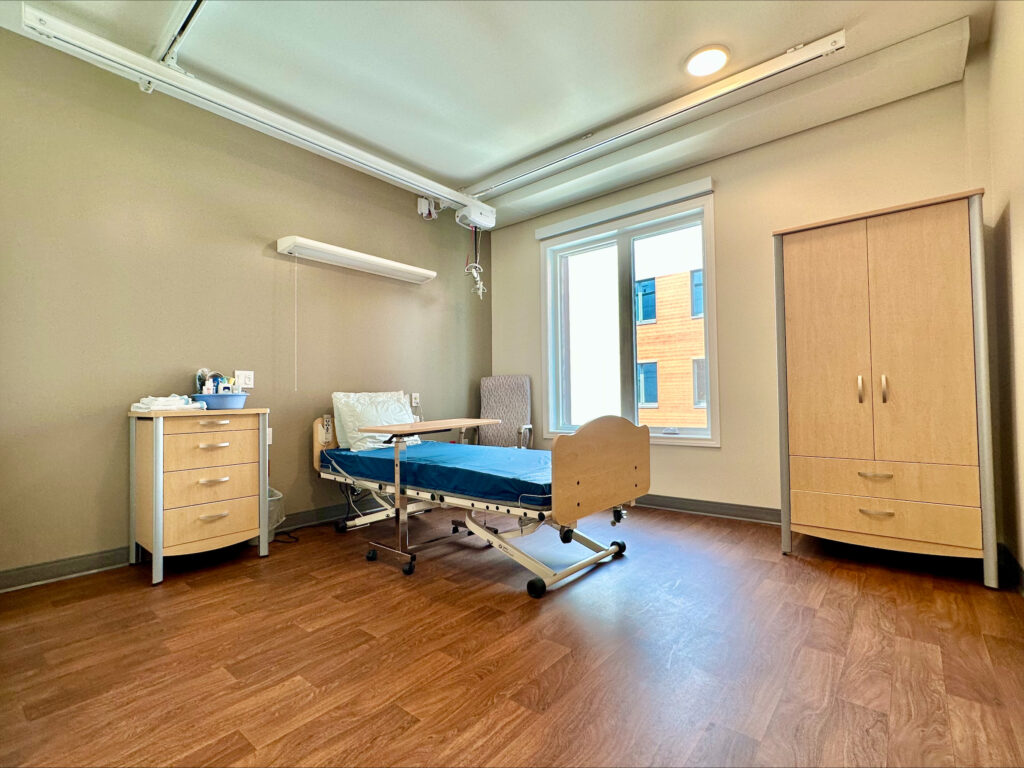 Activity Room, Lounge, Terrace & Resident Courtyards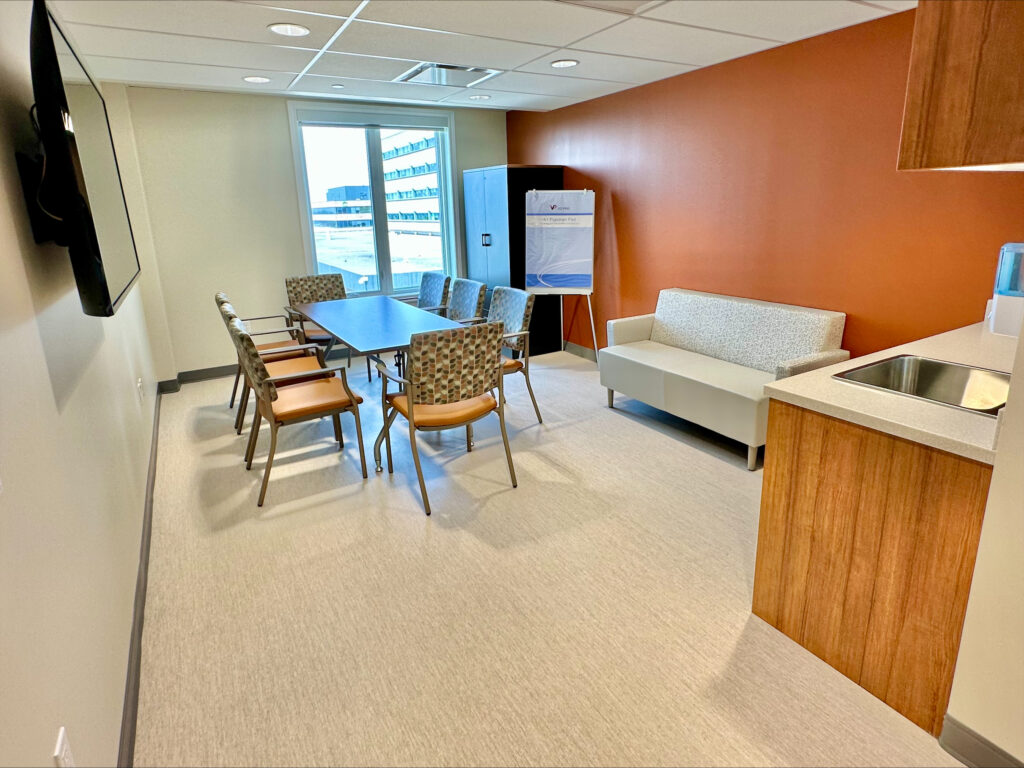 Construction Progress
Steel Superstructure erection completed.
A Steel Superstructure is a metal structure which is made of structural steel components which connect to each other to carry loads and provide full rigidity.
Significant exterior completion.
Interior work underway.
HVAC units installed.
Exterior insulation and paneling installation.
Down to the final touches – almost time for licensing!