Sadie Friesner (Executive Director)
Sadie began her career in Long Term Care as a Restorative Care Aide in 2007, and transitioned into a leadership role in 2009.
Most recently, Sadie was the Executive Director at Sienna Living, where she has had a progressive leadership journey. Some of her successes as Executive Director include the end of several outbreaks in multiple homes resulting in zero resident/staff deaths or hospitalizations. Recently, she was tasked to take over a nursing home with over 45-compliance orders from the Ministry of LTC. In less than six month, she successfully led the team in improving the quality of care for the home's residents which resulted in the home meeting the conditions of the compliance order. Additionally, Sadie has received consistently high employee satisfaction scores through focused engagement and her unwavering commitment to quality and safety.
Sadie holds a Bachelor of Arts, with a specialization in Kinesiology and Exercise Science, from York University (2009). She completed her Post-Graduate Studies in Therapeutic Recreation from Georgian College, as well as her Registered Recreation Therapist with Therapeutic Recreation Ontario (2012). Sadie also holds a LTC Administrator Certificate from AdvantAge Ontario (2011) and is currently an MBA candidate with Athabasca University (2023).
Waleed Rosunally (Business Manager)
Waleed's career interests lie at the nexus of health care and business processes. Waleed has pursued relevant opportunities in distinguished organizations such as Humber River Hospital, Hamilton Program for Schizophrenia, and Bayshore Home Health.
As an Executive Director and Board Assistant at the Hamilton Program for Schizophrenia, Waleed was responsible for developing over 30 quality improvement solutions and policies in order to satisfy Accreditation Canada's Qmentum program requirements and enabled HPS to provide the highest achievable quality for its patients.
Holding a Master of Business Administration from the DeGroote School of Business and Honours Bachelor of Commerce from McMaster University, Waleed hopes to bring his academic expertise and adaptability to Humber Meadows.
Marilene Ricopuerto Antonio (Director of Care)
A registered nurse professional for more than ten years, Marilene has an extensive history, and knowledge within Long Term Care. Beginning her career as Personal Support Worker (PSW), she has since gone on to work as a unit registered nurse, charge nurse, RAI Coordinator, Restorative Care Wound Care Coordinator, and a number of Director of Care positions at LTC homes. Marilene is motivated by her desire to improve the delivery, and quality of care for seniors.
Marilene has completed her Bachelor of Science in Nursing at Toronto Metropolitan University (formerly Ryerson University) and is currently a candidate for a Master of Science in Nursing specialization in Nurse Executive at Walden University (2024). She also holds a Gerontology Nursing Certificate.
Sabrina Chowdhury (Human Resources Generalist)
Sabrina has over 10+ years of experience as a committed and results-driven HR professional with extensive experience in talent acquisition, onboarding, training, employee relations, and collaborating with the business. She is passionate about making sure that the demands of both employers and employees are met through inclusive and creative workplace rules that boost the HR department's efficiency and the organization's overall success.
Sabrina is dedicated to her work and places a strong emphasis on building professional relationships with both employers and employees. She thrives on connecting with people from all backgrounds as an HR professional and influencing them positively.
Sabrina is a Certified Human Resources Professional (CHRP) in Canada. She has completed her Bachelors of Business Administration in Human Resources from University of Dhaka and have earned Masters in Industrial Relations & Human Resources (MIRHR) from University of Toronto.
Maleleel De Guzman (Resident Home Area Manager)
With over 20 years of experience in nursing, Maleleel is accustomed to delivering the best resident care in accordance with the Standard of Practice of the College of Nurses of Ontario and the Long Term Care Homes Act and Regulations 79/10.
As a RN Nurse Manager, Maleleel took the lead in managing team members, meeting families, addressing immediate resident care requirements and completing quality assurance assignments. Transitioning to a RAI Coordinator shortly thereafter, Maleleel assumed all responsibilities for managing and coordinating the completion of RAI MDS components, ensuring accuracy and maintaining compliance.
Maleleel holds a Bachelor's of Nursing.
Danny Savinkov (Resident Home Area Manager)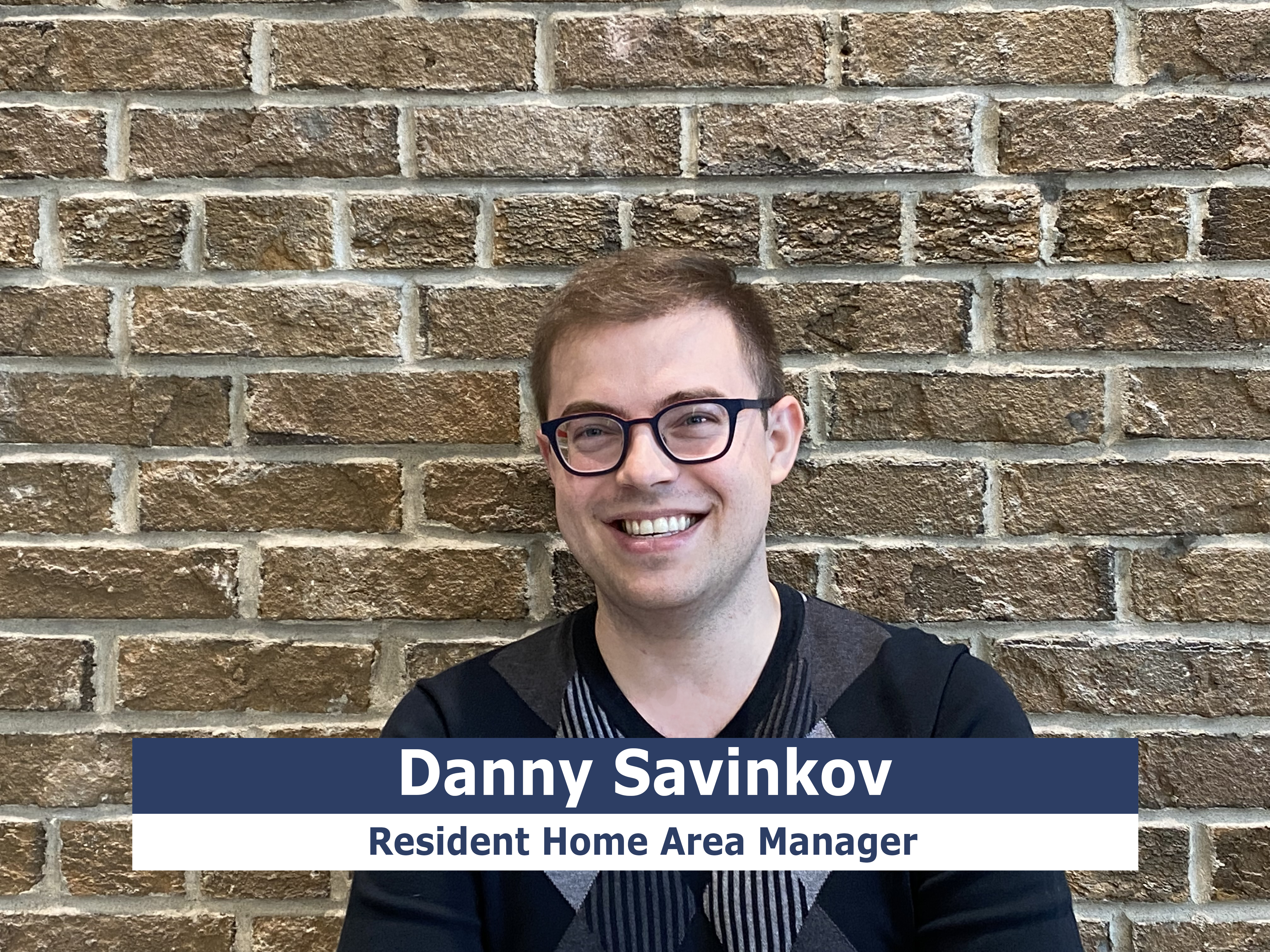 Danny is passionate about setting the benchmark for exceptional resident care, and leading the sector by example.
Danny has held leadership roles in long term care throughout is career including as a Director of Care where he consistently improved resident, and team member satisfaction alike. He has also previously held positions as a Associate Director of Care, Nurse Manager, and RN.
Danny holds a Bachelor's of Science in Nursing (2014) from Toronto Metropolitan University (formerly Ryerson University).