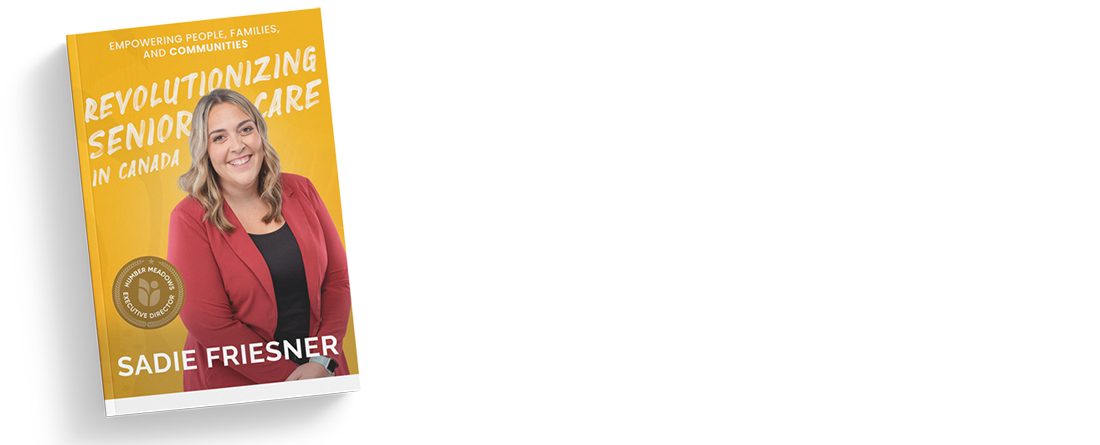 Sadie Friesner (Executive Director)
Sadie began her career in Long Term Care as a Restorative Care Aide in 2007, and transitioned into a leadership role in 2009.Most recently, Sadie was the Executive Director at Sienna Living, where she has had a progressive leadership journey. Some of her successes as Executive Director include the end of several outbreaks in multiple homes resulting in zero resident/staff deaths or hospitalizations. Recently, she was tasked to take over a nursing home with over 45-compliance orders from the Ministry of LTC. In less than six month, she successfully led the team in improving the quality of care for the home's residents which resulted in the home meeting the conditions of the compliance order. Additionally, Sadie has received consistently high employee satisfaction scores through focused engagement and her unwavering commitment to quality and safety.
Sadie holds a Bachelor of Arts, with a specialization in Kinesiology and Exercise Science, from York University (2009). She completed her Post-Graduate Studies in Therapeutic Recreation from Georgian College, as well as her Registered Recreation Therapist with Therapeutic Recreation Ontario (2012). Sadie also holds a LTC Administrator Certificate from AdvantAge Ontario (2011), Graduate Diploma in Management from Athabasca University (2022) and is currently an MBA candidate with Athabasca University (2023).
Aneil Bhandari, MD CCFP DABFM (Medical Director)
Dr. Bhandari joined Humber Meadows as the first Medical Director in March 2023. Dr. Bhandari completed medical training in 2017 from Troy Beaumont Hospital in Michigan, USA and began practice in the Greater Toronto Area shortly thereafter. Dr. Bhandari has been serving as medical director for his primary care practice since 2018 and has additionally served as medical director/ attending physician for assisted living facilities in the GTA.
With a background in geriatric and general medicine, Dr Bhandari specializes in providing medical care for patients at advanced age and those with chronic health conditions. Dr. Bhandari's previous directorship roles have focused on the development and implementation of medical practice models which help physicians improve their patient outcomes, particularly those with complex chronic health conditions in a variety of health care settings.
Dr. Bhandari is an advocate for education and training in medicine. He provides mentorship and clinical training to medical students and residents. He is committed to continuing medical education ensuring practice measures are current with the latest advances in long term care.
In addition to his clinical practice, Dr. Bhandari currently volunteers as medical advisor for a registered international NGO that focuses on delivering primary care.
Yusely Gonzalez-Chuy (Administrative Assistant, Humber Meadows & Board of Directors)
Yusely Gonzalez Chuy join Humber Meadows Long Term Care Home in March 2022 as Administrative Assistant, where she supports both the leadership team and Board of Directors. She brings over 10+ years of administrative experience to Humber Meadows with expertise in confidentiality, customer service, scheduling, correspondence and attention to details.
Working in close coordination with the Vice-president of Justice in Cuba General Attorney, Yusely has proven to have a high level of confidential administrative support. With previous experience in Havana Provincial Housing, Mujeres Magazine Editorial in Cuba, William Tissert Salon & Spa and most recently Covid-19 Assessment Centre Finch Reactivation Care Centre.
Originally, from Cuba, undergraduate Bachelor in Pharmaceutical Sciences from Havana University, graduated in Massage Therapy from Medix College and continued investing on her training holding a License for Reflexology Therapist form the Reflexology Association of Canada since 2021, Yusely hopes to bring her passion for providing service, work ethic, compassion and overall long-term business success.
Sabrina Chowdhury (Manager of Human Resources)
Sabrina has over 10+ years of experience as a committed and results-driven HR professional with extensive experience in talent acquisition, onboarding, training, employee relations, and collaborating with the business. She is passionate about making sure that the demands of both employers and employees are met through inclusive and creative workplace rules that boost the HR department's efficiency and the organization's overall success.
Sabrina is dedicated to her work and places a strong emphasis on building professional relationships with both employers and employees. She thrives on connecting with people from all backgrounds as an HR professional and influencing them positively.
Sabrina is a Certified Human Resources Professional (CHRP) in Canada. She has completed her Bachelors of Business Administration in Human Resources from University of Dhaka and have earned Masters in Industrial Relations & Human Resources (MIRHR) from University of Toronto.
Adedeji Fadeyi (Business Manager)
Adedeji is a finance professional with over 5+ years of experience across various industries, working at different levels of the account and finance function.
Prior to joining HMLTCH, Adedeji worked as a Finance Business Partner in the Healthcare, Power, Education and Aviation sectors. He also has experience with managing and building startups from scratch. Adedeji is passionate about improving the quality of life for individuals and sharing his finance knowledge.
As well as being a Certified Personal Support Worker, Adedeji is an Accounting graduate of the University of Lagos, Nigeria and obtained his Masters in Business Administration (MBA) from HULT International business school in Boston, USA.
During his free time, when Adedeji is not training and rescuing dogs, he is an avid video gamer.
Octavia Roach (Office Manager)
Octavia comes to HMLTC with 10 years' experience in the long-term care sector. She has held an array of different positions from receptionist, nursing clerk, admissions coordinator and administrative support. She then transitioned to become an Office Manager in 2016.  
With her 6 years of expertise as an Office Manager, she will help to implement resident trust accounts and petty cash. As well as managing the rate reduction program and helping residents and families understand the financial processes.  
Octavia has a passion for helping the vulnerable aging population. She intends to bring her compassion, respectfulness and patience along with her to HMLTC. When Octavia is not in her office you will find her engaging with residents.  
Octavia holds an Honors Bachelor in Health Management from York University (2015). In addition, she completed the Administrator Leadership program from AdvantAge Ontario (2020). Octavia believes in lifelong learning and in 2022, she completed the Ontario CLRI Specialized Educator Certificate in long term care.  
In Octavia's leisure time she enjoys exploring different hiking trails, travelling and spending time with family and friends.  
Delkar DaSilva (Manager of Facilities)
Del is driven to have an impact & improve the quality of life for as many residents as possible. He does so by ensuring facility optimization, while always searching for ways to improve facility operations and supporting its residents.
Del has over 25 years of experience managing and operating high profile commercial properties with 12 of those years in healthcare managing facilities at Toronto Rehabilitation Institute, Humber River Hospital, and Trillium Health Partners.
Ashley Guay (Director of Resident Programs)
Ashley is passionate about the power of recreation and leisure, pushing for a holistic and innovation approach for programming within long-term care. Her goal is to ensure the home truly feels like a home, where every Resident is able to thrive while being authentically themselves.
Ashley began her career in long-term care in 2013 when she began volunteering on her grandmother's long-term care unit, quickly falling in love with the field of gerontology. She has held a variety of roles in the last 10 years from co-op student, to front desk staff, to activities assistant/aide in both long-term care and retirement. Most recently Ashley held the role of Activities Director at a Retirement, Assisted Living and Transitional Care facility where she developed the foundation for transitional care programming within the home.
Ashley holds a Bachelor of Recreation and Leisure Studies, specializing in Therapeutic Recreation from Brock University (2019). She completed a post-graduate certificate in Crisis Intervention Theoretical Training through Seneca College (2020), before moving on to complete her Master of Applied Gerontology from Brock University (2021). Ashley is a Certified Therapeutic Recreation Specialist (2020) through the National Council for Therapeutic Recreation Specialists, along with being a Registered Recreation Therapist with Therapeutic Recreation Ontario (2022).
Maleleel De Guzman (Acting Director of Care)
With over 20 years of experience in nursing, Maleleel is accustomed to delivering the best resident care in accordance with the Standard of Practice of the College of Nurses of Ontario and the Long Term Care Homes Act and Regulations 79/10.As a RN Nurse Manager, Maleleel took the lead in managing team members, meeting families, addressing immediate resident care requirements and completing quality assurance assignments. Transitioning to a RAI Coordinator shortly thereafter, Maleleel assumed all responsibilities for managing and coordinating the completion of RAI MDS components, ensuring accuracy and maintaining compliance.
Maleleel holds a Bachelor's of Nursing.
Resident Home Area Managers
Ian Bainto, RN
Ian is a registered nurse with over a decade of experience in long-term care, specializing in compassionate client centered care to an elderly population with complex healthcare needs.
Ian recognizes the unique aspects of each resident and is committed to facilitate the provision of progressive and innovative care and services that foster a culture of autonomy, dignity, and collaboration.
Ian graduated from Toronto Metropolitan University (formerly Ryerson University) in 2012 with a Bachelors of Science in Nursing.
~~~~~~~~~~~~~~~~~~~~~~~~~~~~~~~~~~~~~~~~~~~~~~~~~~~~~~~~~~~~~~~~~~~~~~~~~~~~~~~~~~~~~~~~~~~~~~~~~~~~~~~~~~~~~~~~~~~
Marjorie Hutton, RN
Marjorie has been a part of long-term care for the past five years as an RN and is passionate about advocating for her residents while getting to know each of them and their loved ones as unique individuals.
Her experience involves working with two different LTC homes under the Chartwell Retirement Residences umbrella, and most recently provided leadership to her team throughout the pandemic as the Infection Control and Quality Programs Lead. During this time, she worked to incorporate and educate new strategies and skills to the team in order to help provide and maintain a quality of care within a constantly changing environment.
Marjorie is a graduate of York University (2015) and holds a Bachelor's Degree in Nursing.
~~~~~~~~~~~~~~~~~~~~~~~~~~~~~~~~~~~~~~~~~~~~~~~~~~~~~~~~~~~~~~~~~~~~~~~~~~~~~~~~~~~~~~~~~~~~~~~~~~~~~~~~~~~~~~~~~~~
Liza Reantaso, RN
Liza has been an accomplished health care leader with 36 years of experience as a Registered Nurse, 25 of those years in the Long Term Care Sector. She held leadership roles with 12 years as a Director of Care and 2 years as an Administrator. Liza maintains trusting relationships with her residents and families. She has the commitment in providing excellent care to seniors through the implementation of evidence-based nursing program.
~~~~~~~~~~~~~~~~~~~~~~~~~~~~~~~~~~~~~~~~~~~~~~~~~~~~~~~~~~~~~~~~~~~~~~~~~~~~~~~~~~~~~~~~~~~~~~~~~~~~~~~~~~~~~~~~~~~
Ceferina Rillon, RN
Cefe

rina is a Registered Nurse and has been in the healthcare industry for more than 20 years.
She started working in the Hospital and realized that her passion is to work with the elderly population. For her, giving care to elderly is like giving care to her own parents. This is her motivation to help and advocate for the residents. She has a positive mindset in helping residents, families and the team.
In her past experience as a Nurse Manager and Associate Director of Care in a unique LTCH, she was tasked with different programs and helped facilitate different committees in the Home. She helps maintain the Nursing department in accordance with legislative and professional standards.
She is in collaboration with the Quality Team, Leadership and Resident Care Teams that develop, tracks and evaluate quality and risk indicators and is part of the annual QIP development in the Home. 
Cefe

rina monitors and ensures that excellent quality of care and services are delivered to all residents through effective quality improvement activities and through evidence based clinical practices.
Cefe

rina holds a Bachelor of Science in Nursing
~~~~~~~~~~~~~~~~~~~~~~~~~~~~~~~~~~~~~~~~~~~~~~~~~~~~~~~~~~~~~~~~~~~~~~~~~~~~~~~~~~~~~~~~~~~~~~~~~~~~~~~~~~~~~~~~~~~
Sherly Kangappaden, RN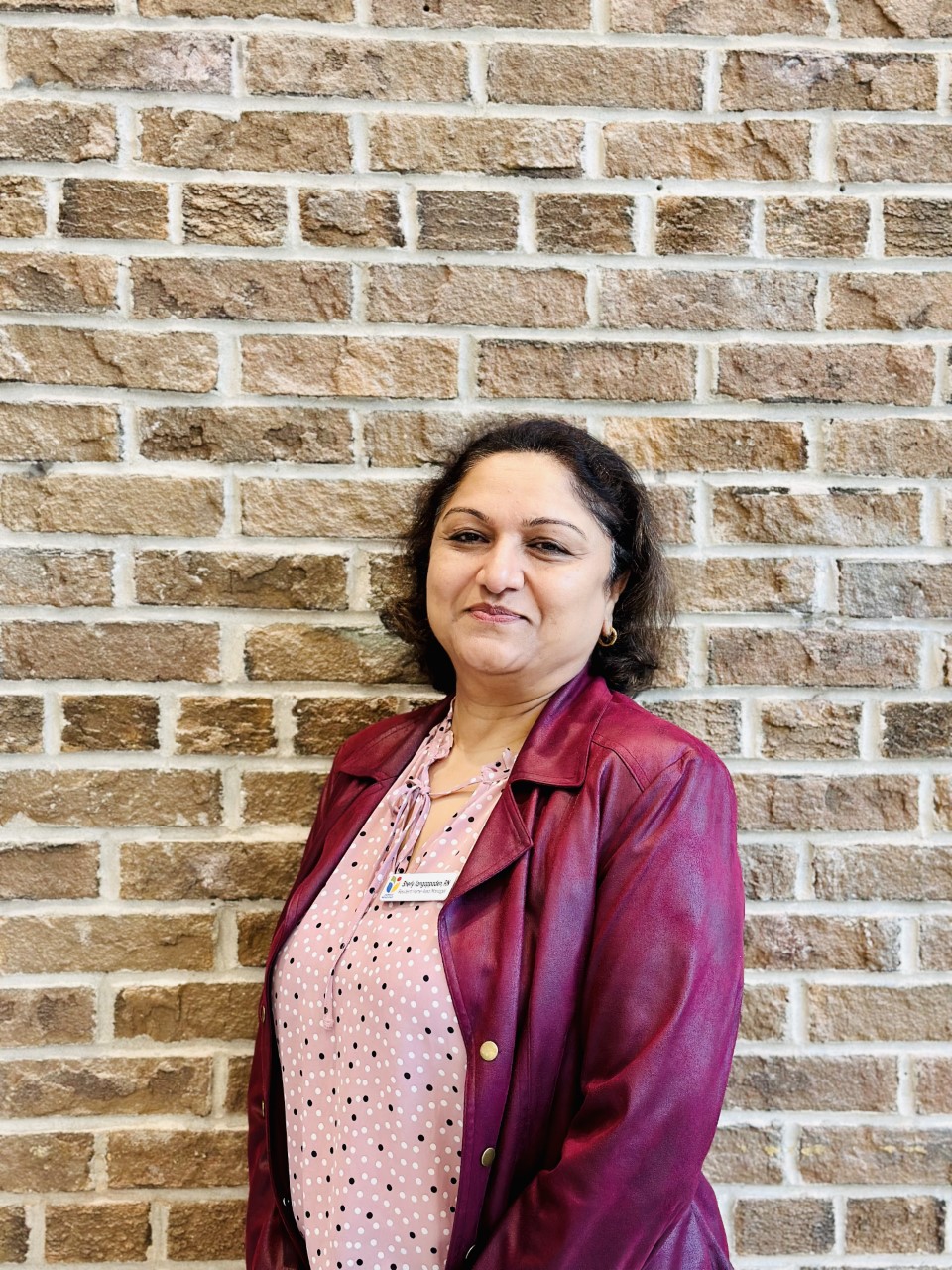 Aimee Passley (Admissions Coordinator)
Aimee comes to HMLTC with over 10+ years of experience in the LTC sector. She began her career in recreation where she remained before transitioning to a leadership role as an Admissions Coordinator in 2016.
She has over 5+ years of experience facilitating admissions, and during that time, has fostered strong connections in the community and met unforgettable residents and their families. Driven by her passion and devotion to providing the best quality of care for seniors, Aimee takes pride in ensuring that the transition from community to Long Term Care is a smooth one. Aimee will be leading the admission of 320 residents as we open Humber Meadows, and will begin offering tours of the home in late May 2023.
Aimee is a graduate of Seneca College and holds a Diploma in Social Services-Gerontology. In her spare time, she enjoys spending time with her friends and family.
Sharon Assi started her nursing career as a Registered Practical Nurse (RPN), graduating from Georgian College, School of Nursing, in 2008. She then dedicatedly worked and cherished 15 nursing experience at a long-term care home, located in Bradford, ON, shortly learning where her true passion resides, which is caring for the elderly alongside with their families and loved ones throughout their journeys.
Sharon continued her education through bridging from her RPN into the RN BScN Degree program offered at Nipissing University, School of Nursing, graduating in 2022, which has been a long-standing career goal and personal achievement.
Sharon had become increasingly interested in infection prevention and control (IPAC), while working cohesively within the IPAC department during her final RN consolidation experience. Sharon quickly and contingently learned how to manage and delegate IPAC measures within the 246-bed home alongside with the nursing team members throughout several respiratory outbreaks.
When not at work or continuing with professional advancements, she enjoys spending time with family, friends, and her four-legged animals at home
Stephanie Seguna, RSSW
~~~~~~~~~~~~~~~~~~~~~~~~~~~~~~~~~~~~~~~~~~~~~~~~~~~~~~~~~~~~~~~~~~~~~~~~~~~~~~~~~
Jamille Lambert
Jamille joins the Humber Meadows team with 5+ years experience in the long-term care sector. Starting off as a Social Service Worker student, she quickly used her skills and experience to transition to a Recreational Aide. As a Recreational Aide she ensured that each resident's total needs were met throughout daily activities. 
Through hard work and passion, she became a part of the leadership team working as a Resident Services Coordinator (RSC). 
While working as an RSC, she gained recognition for her attention to detail while welcoming residents to their new home.  Jamille works from a person-centered approach and thrives to boost residents' day-to-day lives through compassion and care. 
Jamille has a diploma in Social Service Work with a specialty in Immigrants and Refugees from Seneca College (2020) and a Bachelor of Applied Science in Family and Community Social Services from the University of Guelph-Humber (2022). 
Gilbert Vega (Maintenance Lead Hand)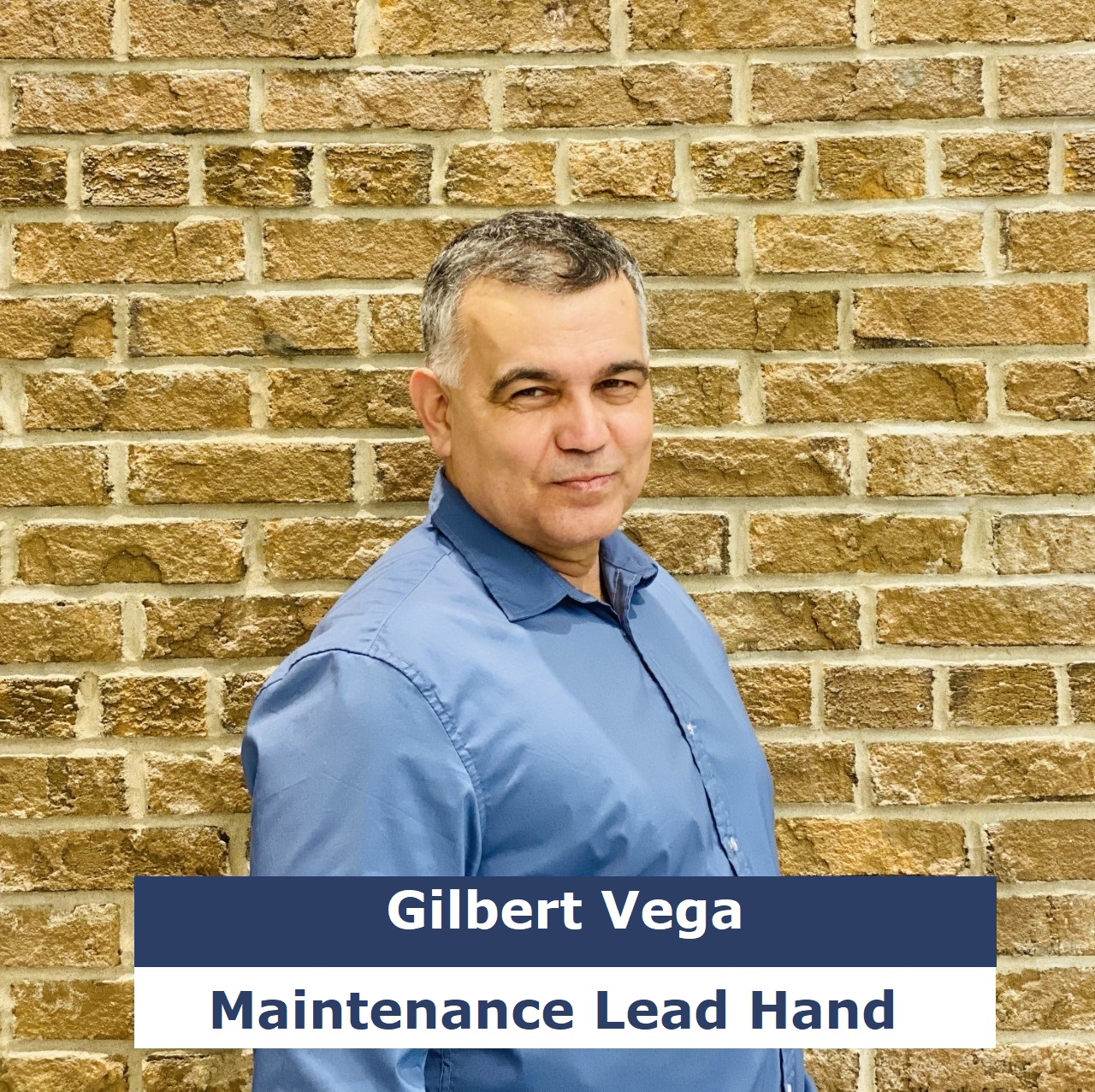 Gilbert has a bachelor's as an Industrial Engineering Technician from the University of Valle (Cali- Colombia) and is a Journeyman Carpenter from Union Local 27, with extensive experience in safety standards, regulations and protocols.
He is excited to deliver the best and safest maintenance services for residents, families and team members.  With over 14 years of experience in construction, he is always looking for ways to best deliver services for a safe and secure environment.